February 2018 Market Update
In February, prevailing mortgage rates continued to rise. This has a notable impact on housing affordability and can leave consumers choosing between higher payments or lower-priced homes. According to the Mortgage Bankers Association, the average rate for 30-year fixed-rate mortgages with a 20 percent down payment that qualify for backing by Fannie Mae and Freddie Mac rose to its highest level since January 2014. A 4.5 or 4.6 percent rate might not seem high to those with extensive real estate experience, but it is newly high for many potential first-time home buyers.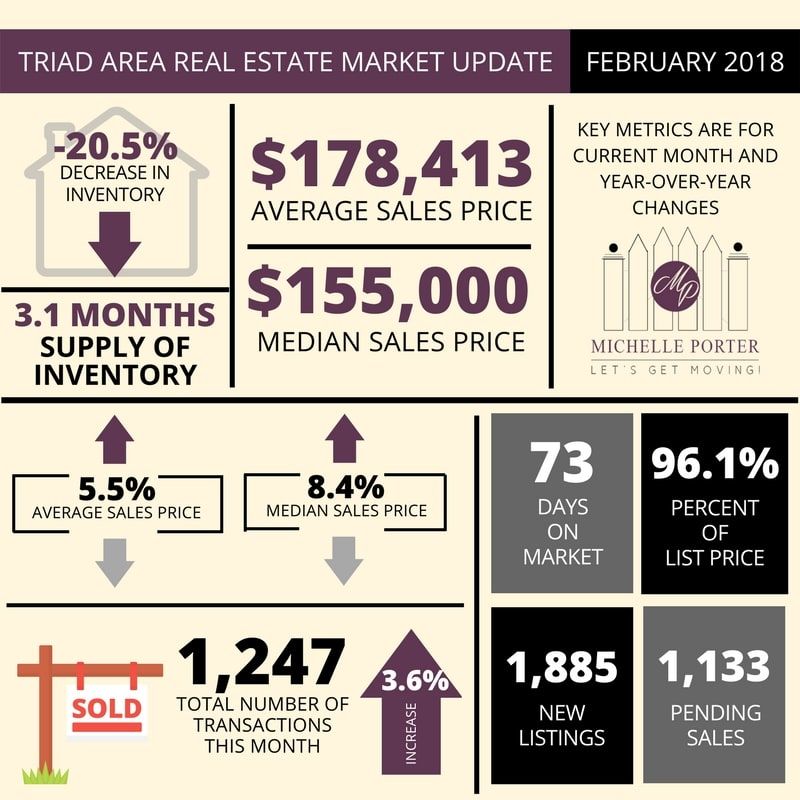 Market Overview Charts for All Properties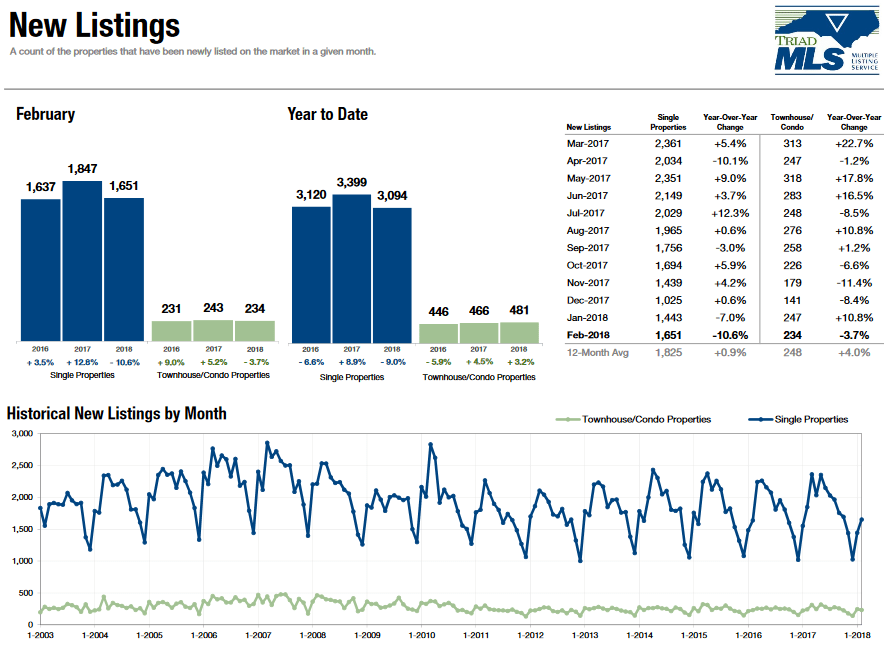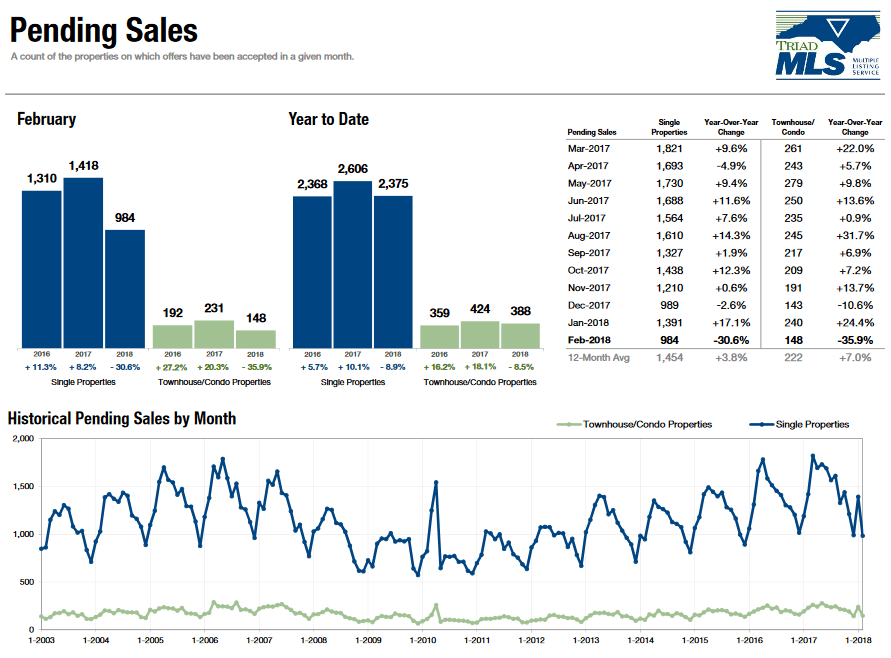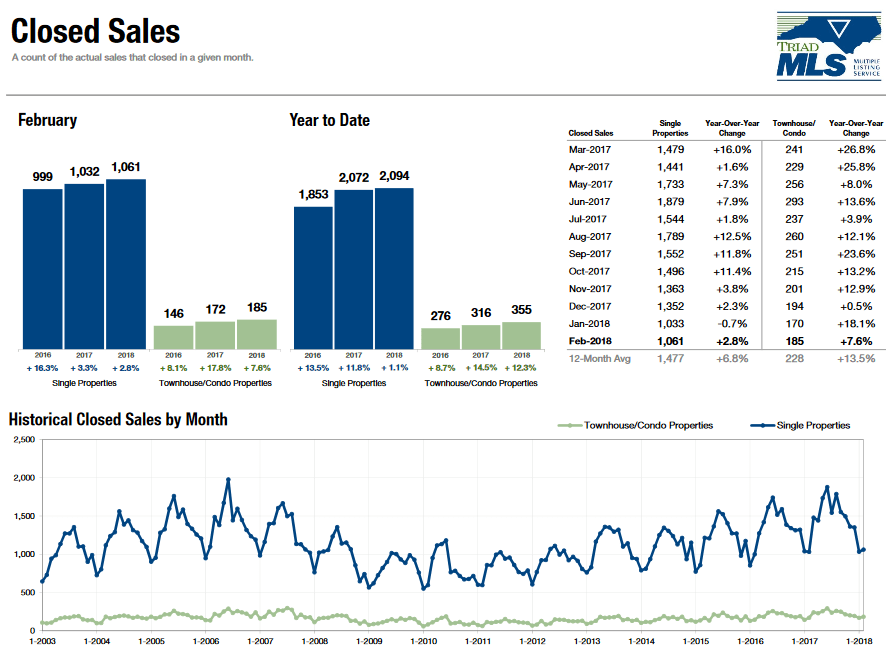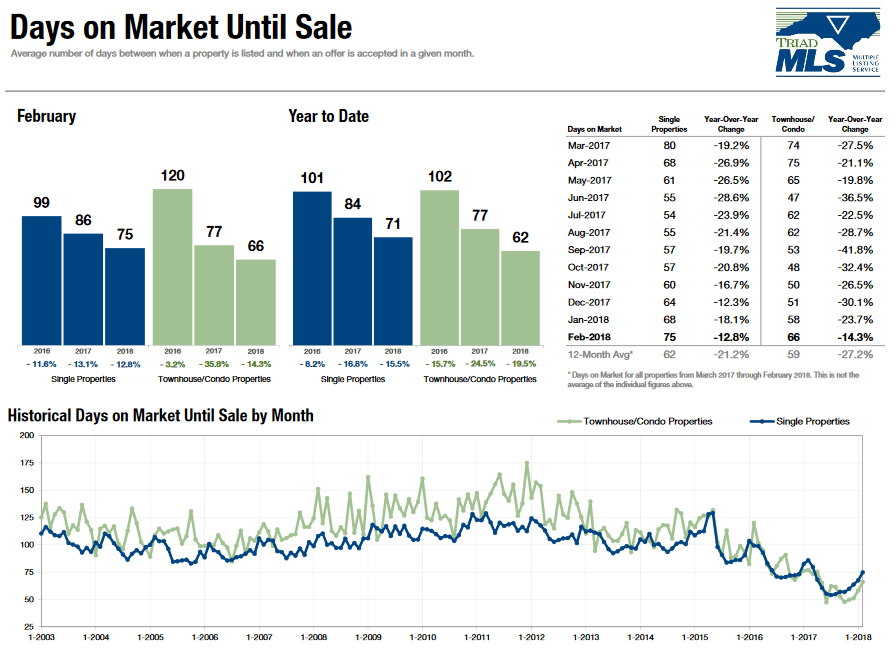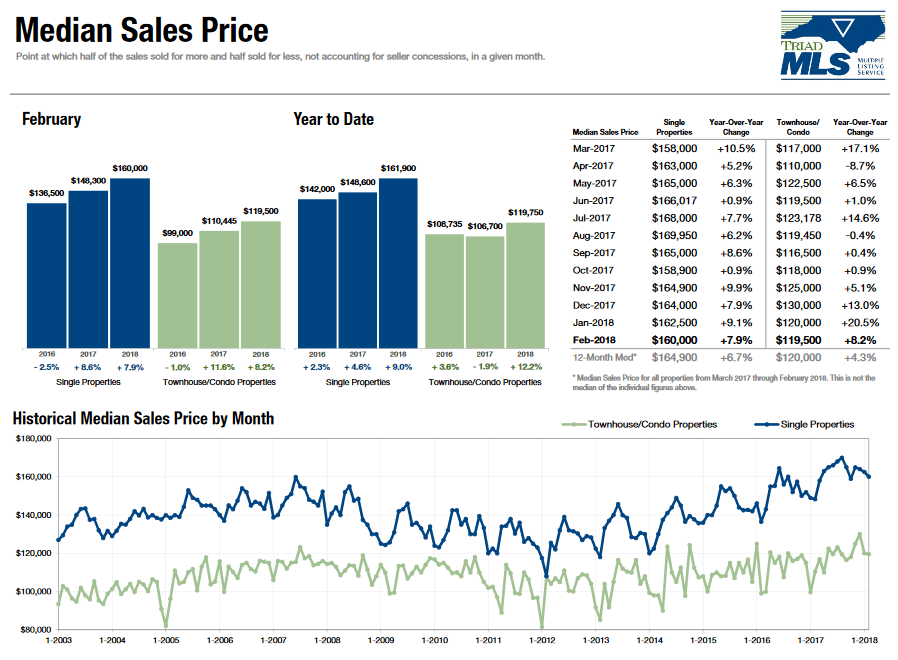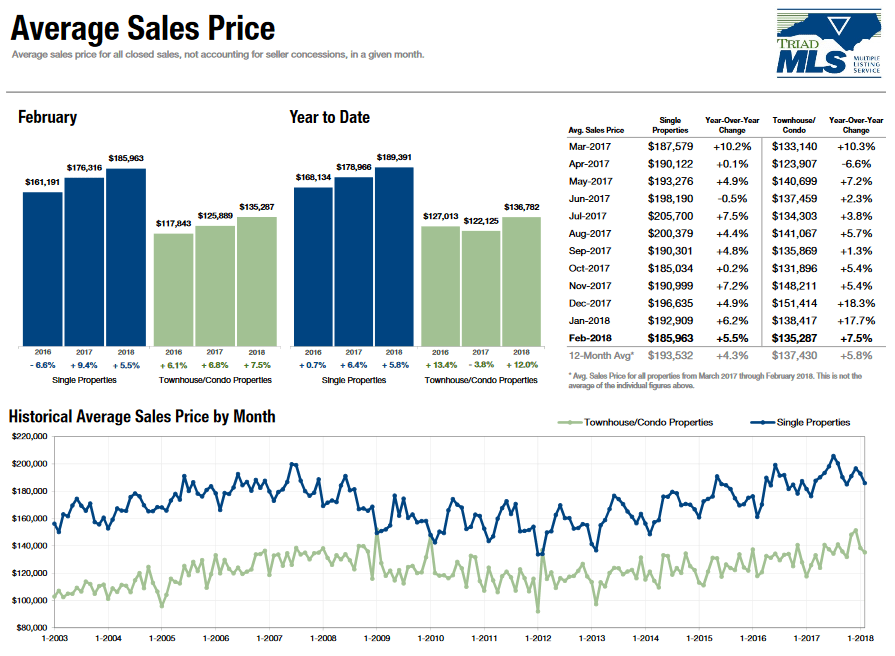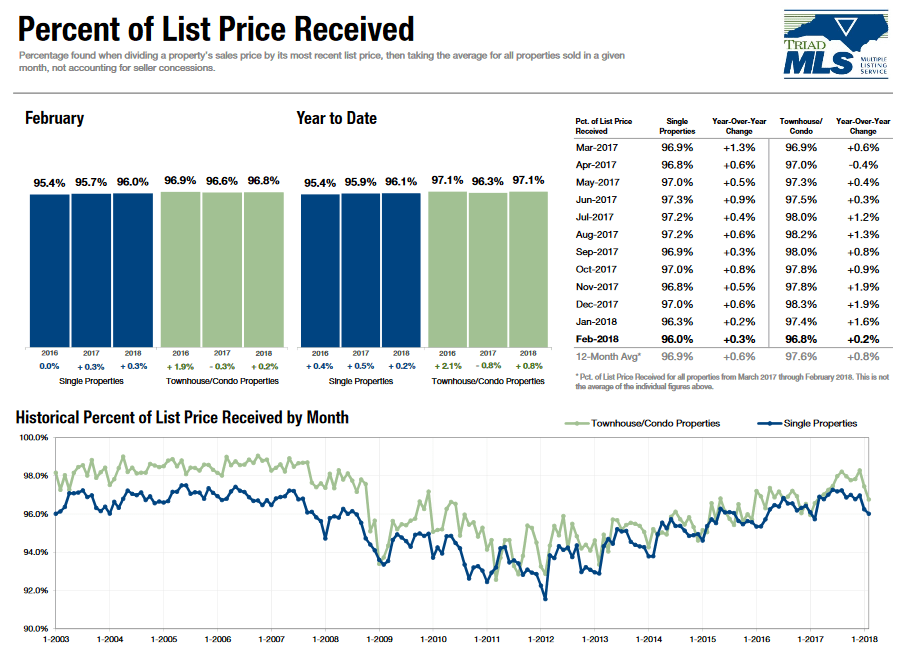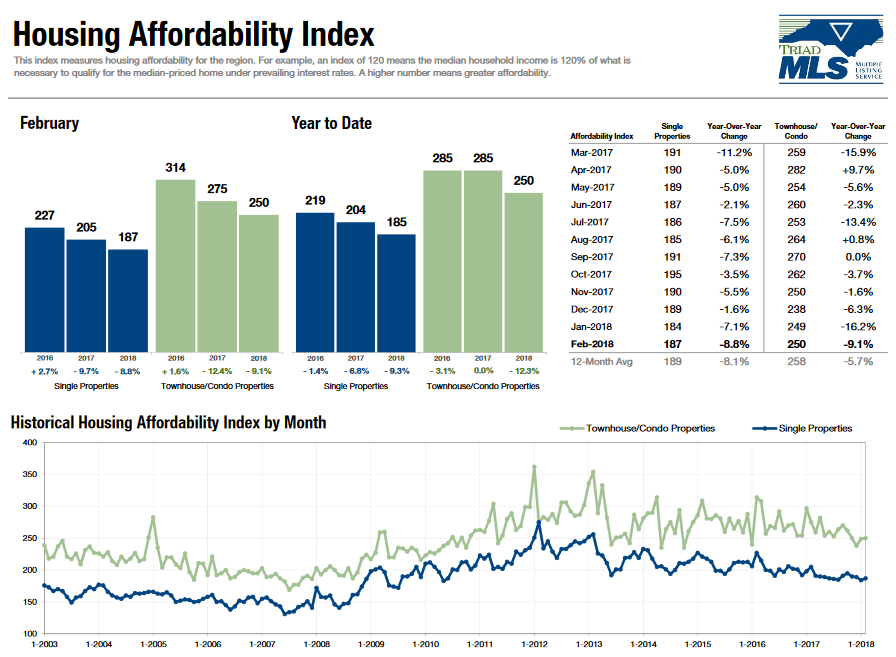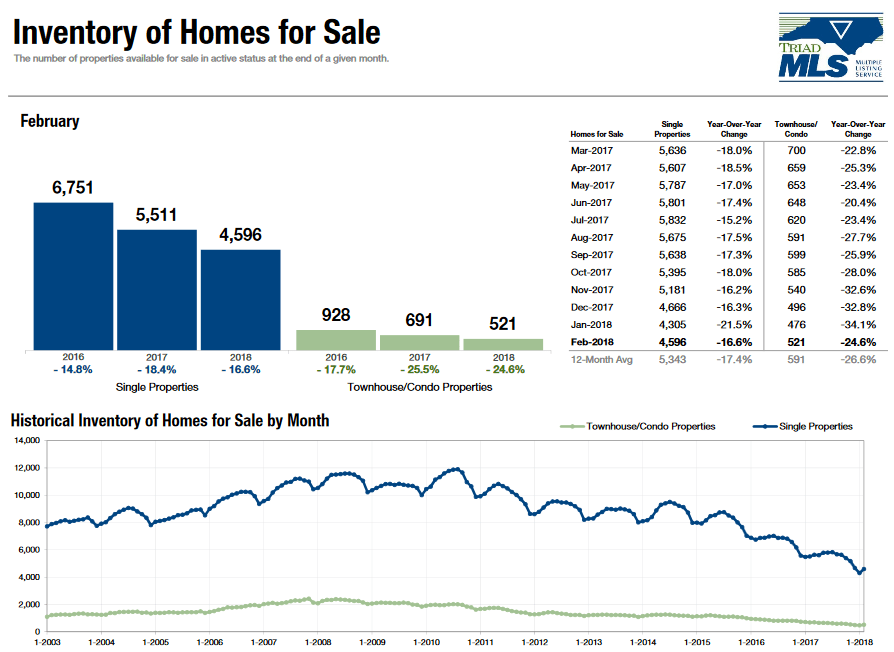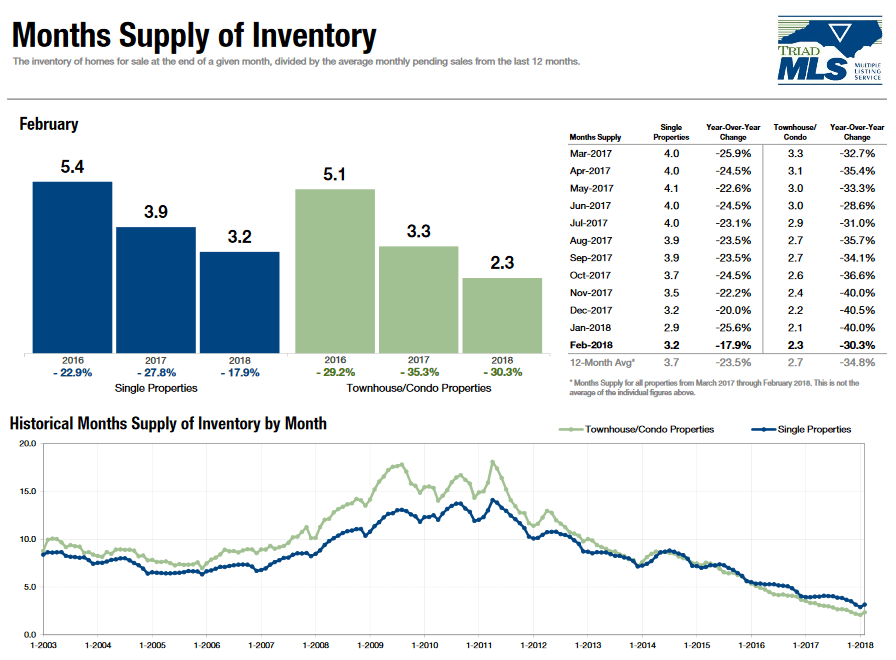 Have you considered selling your home in the Triad?
Contact us today. It's 100% true that NOW IS THE TIME to sell your home.
We'd love to show you how our highly targeted and strategic marketing plan has paid huge dividends for all our clients in the Triad.
Are you in the market to buyer a home in the Triad?
Let us know EXACTLY what you're looking for and we can plug in your exact criteria into our "Client Portal", which is a free service provided by our Multiple Listing Service. The Portal is dynamic, so you are always viewing live, up-to-the minute data. You'll be notified immediately when anything comes to the market that matches your criteria.
It's still a competitive market for buyers and hunting on sites with inaccurate information (like Zillow and Trulia) does you no good. Tell us what your needs are and we'll set everything up so you get new listings and price reductions delivered straight to your inbox!