Housing price bubble chatter has increased this summer, as market observers attempt to predict the next residential real estate shift. It it too early to predict a change from higher prices and lower inventory, but the common markers that caused the last housing cooldown are present.
Housing starts are down, but that is more reflective of low supply than anything else. With a growing economy, solid lending practices and the potential for improved inventory from new listing and building activity, market balance is more likely than a bubble.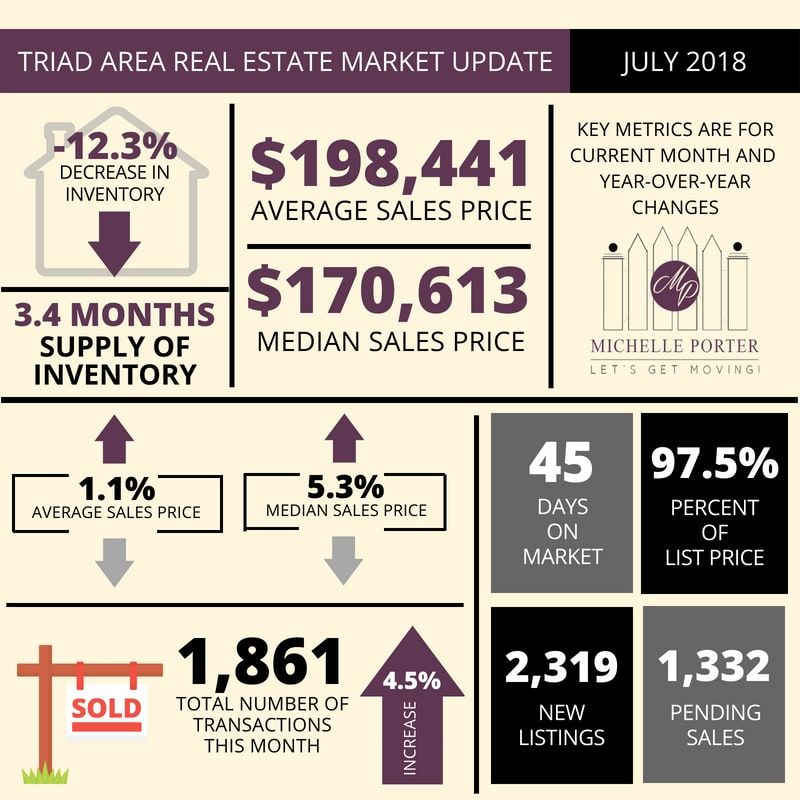 Market Overview Charts for All Properties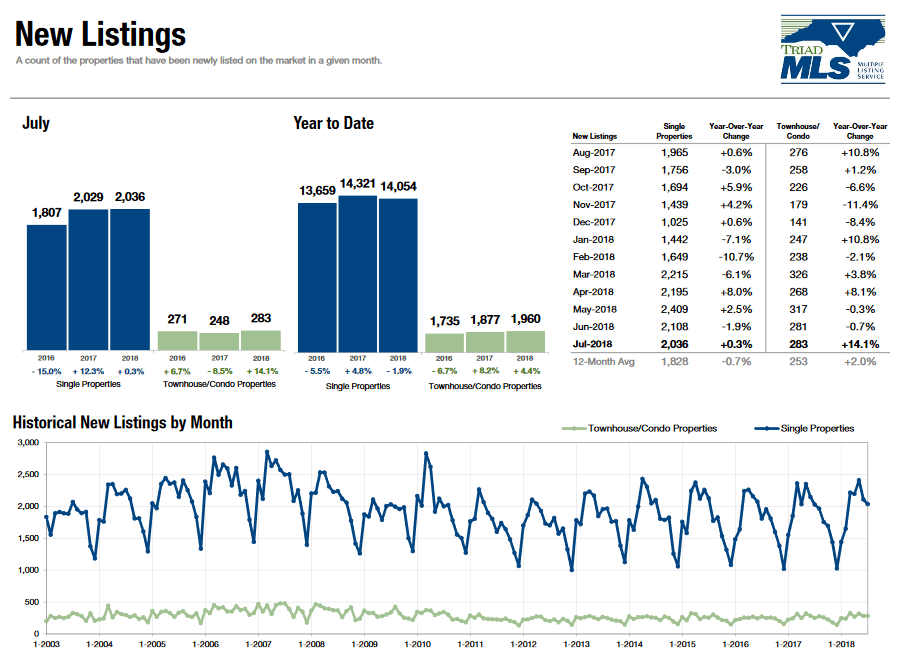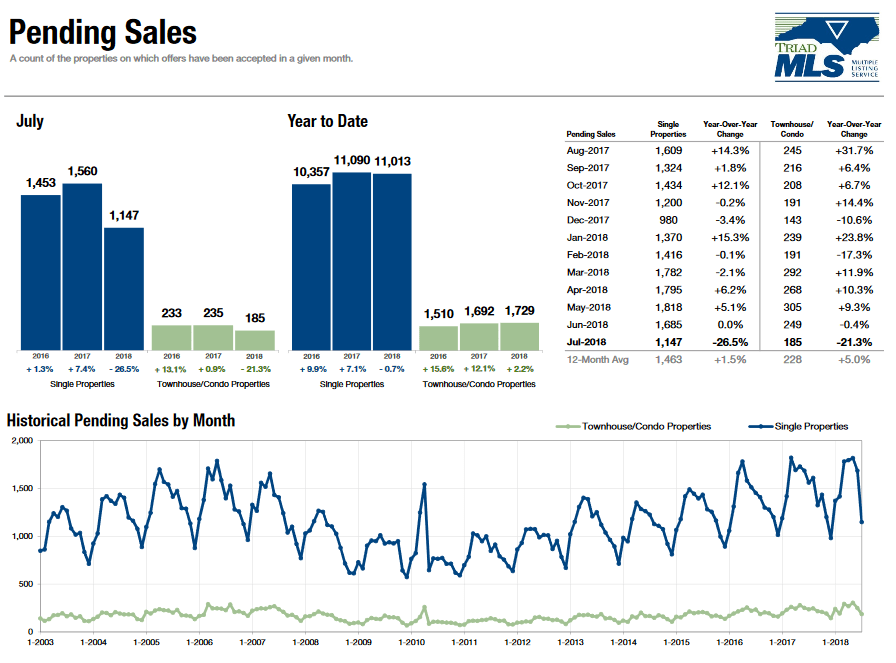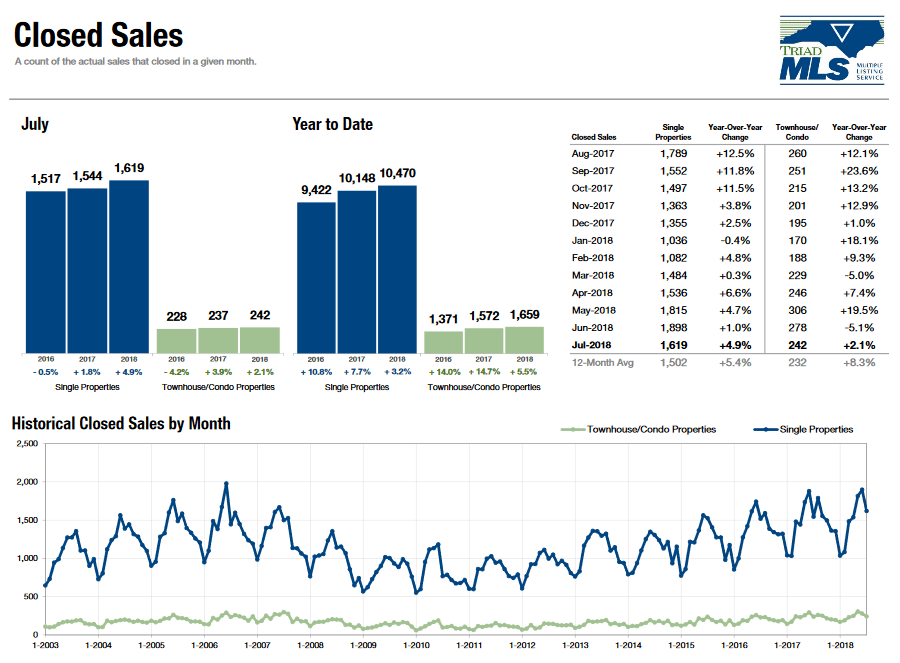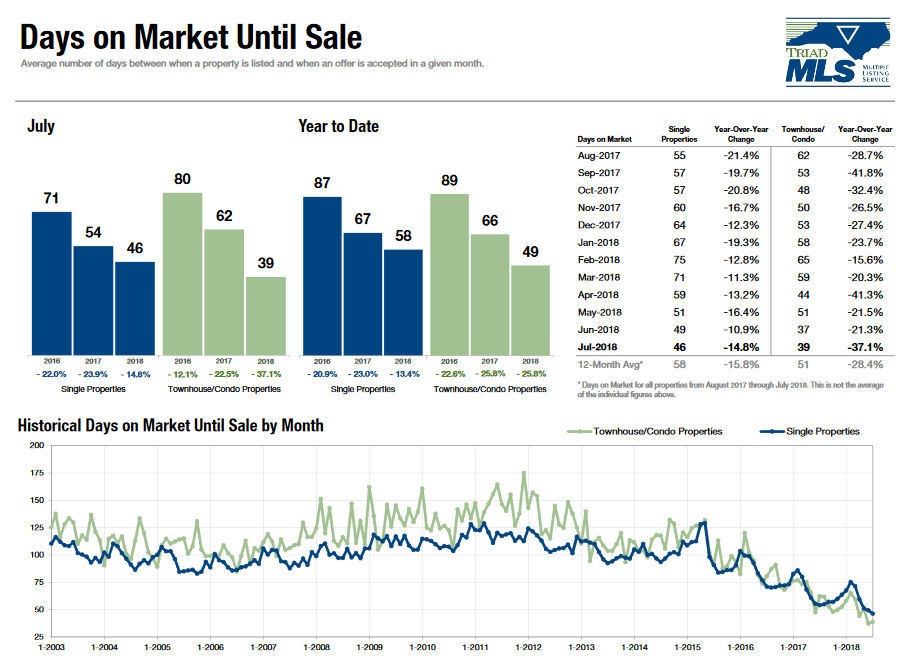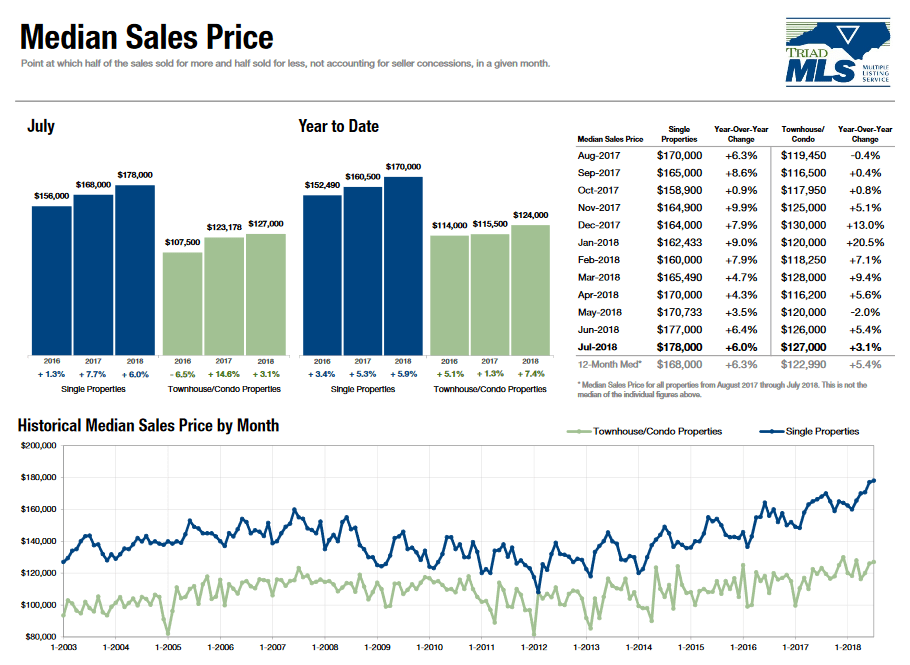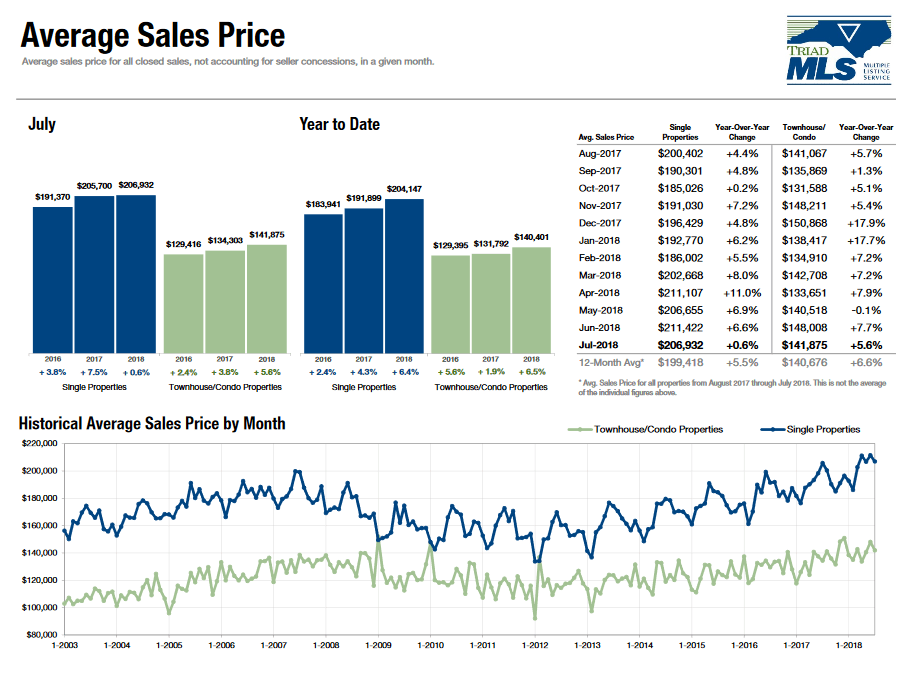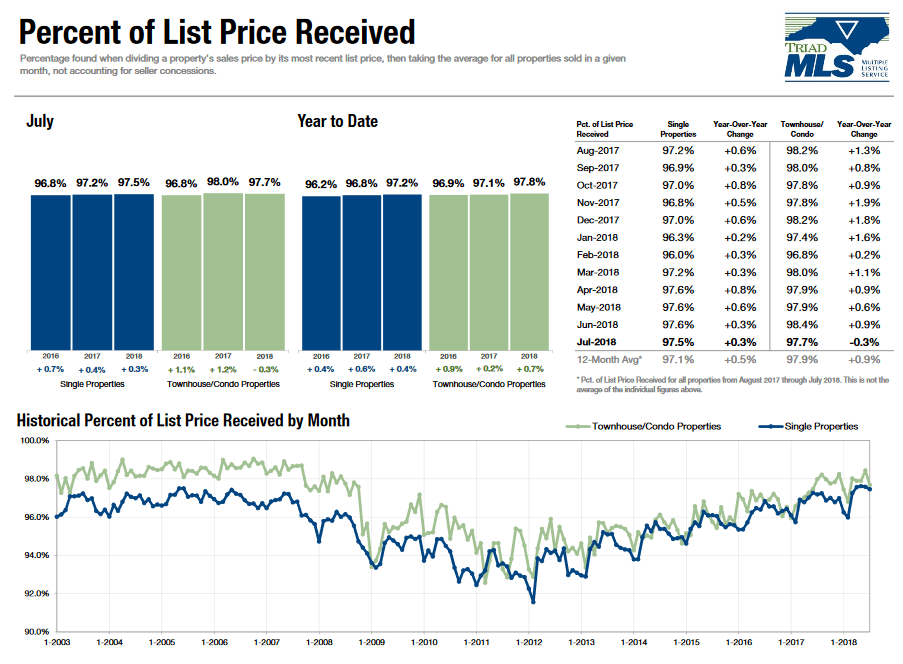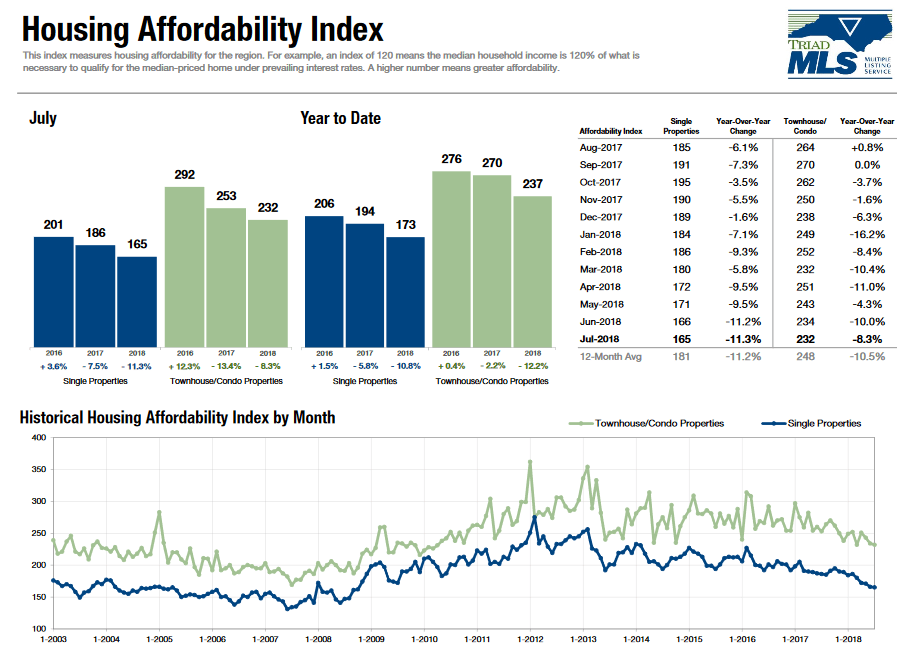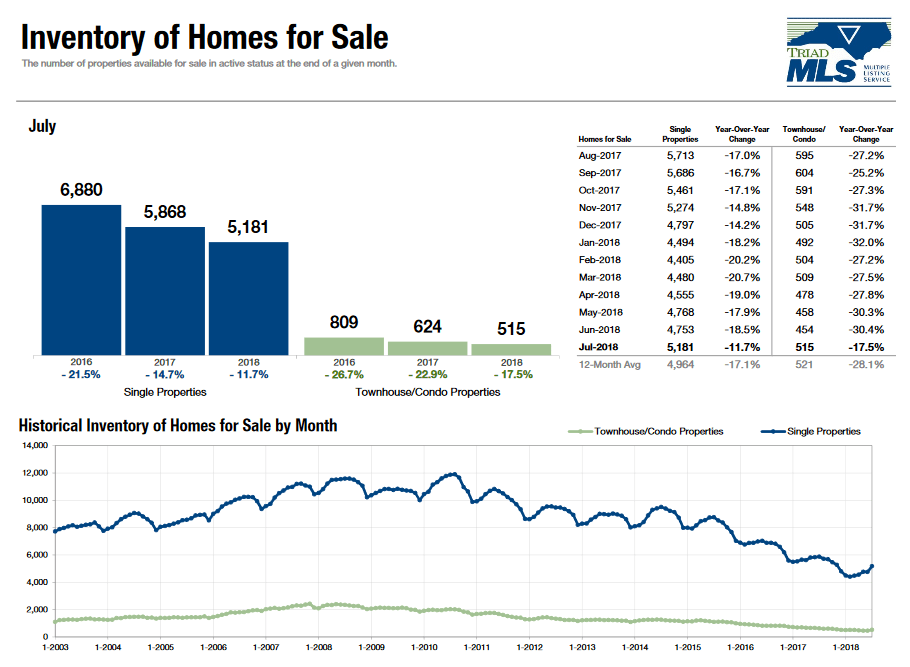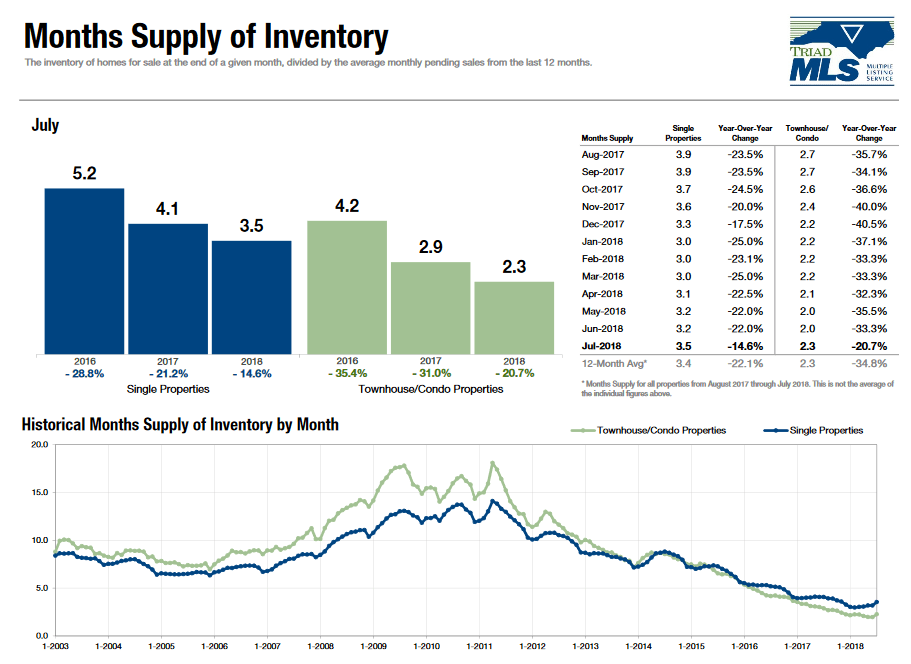 Have you considered selling your home in the Triad?
Contact us today. It's 100% true that NOW IS THE TIME to sell your home.
We'd love to show you how our highly targeted and strategic marketing plan has paid huge dividends for all our clients in the Triad.
Are you in the market to buyer a home in the Triad?
Let us know EXACTLY what you're looking for and we can plug in your exact criteria into our "Client Portal", which is a free service provided by our Multiple Listing Service. The Portal is dynamic, so you are always viewing live, up-to-the minute data. You'll be notified immediately when anything comes to the market that matches your criteria.
It's still a competitive market for buyers and hunting on sites with inaccurate information (like Zillow and Trulia) does you no good. Tell us what your needs are and we'll set everything up so you get new listings and price reductions delivered straight to your inbox!