Meet Katina
Katina had recently relocated to the Triad and was living in an apartment, but she was hoping to find the perfect townhome to settle into. She knew exactly what she was looking for, and had nailed down her criteria. She wanted 3 beds/2 baths, master on main, move-in ready, newer construction, and she dreamed of having a separate laundry room and fenced in backyard.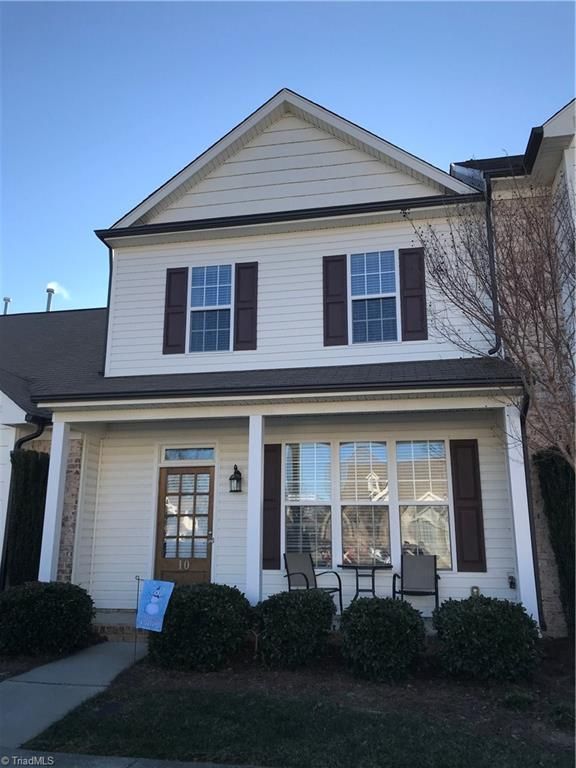 Inventory Issues
Our main challenge would be inventory. The market was so hot that every time a new home came on the market, we would race out to see it and put in an offer to purchase. Katina lost one home due to a multiple offer situation. One challenging aspect was that her criteria was so specific, there were very few homes that were a match. When we did find a match, we had to act immediately. Properties like this are selling with multiple offers the very day they go on the market, and supply is very limited at this time.
Multiple Offers
We knew the townhome market under $200,000 was hot, but we didn't realize how hot. We finally found a great townhome for Katina in NW Greensboro that was built in 2006, in her price range. It didn't meet her criteria perfectly, but was the closest match we could find, with 2 beds/2.5 baths, newer appliances, updated HVAC, fenced in yard, and very few repairs to be made. We found out it would likely be a multiple offer situation, so we submitted an offer to purchase above the list price in hopes of securing the contract. Fortunately, Katina's offer was accepted!

The Appraisal
Our final challenge was the appraisal. Since the purchase price was above the list price, we were worried about the home appraising. Unfortunately, it did not appraise. It appraised $3,000 under the purchase price. Since we were requesting very few repairs to be made, we were able to successfully negotiate a lower purchase price so that the appraisal would be approved. This was our final hurdle!
Congratulations Katina!