Meet Buyers Jordan and Amy
Meet Jordan & Amy

Jordan and Amy were living in Portland, Oregon when Jordan received an job offer to relocate to North Carolina. One of their main attractions to our area was the low cost of living and affordable housing. Housing is outrageously expensive in Portland, so they knew they would be able to afford a nicer house in our area.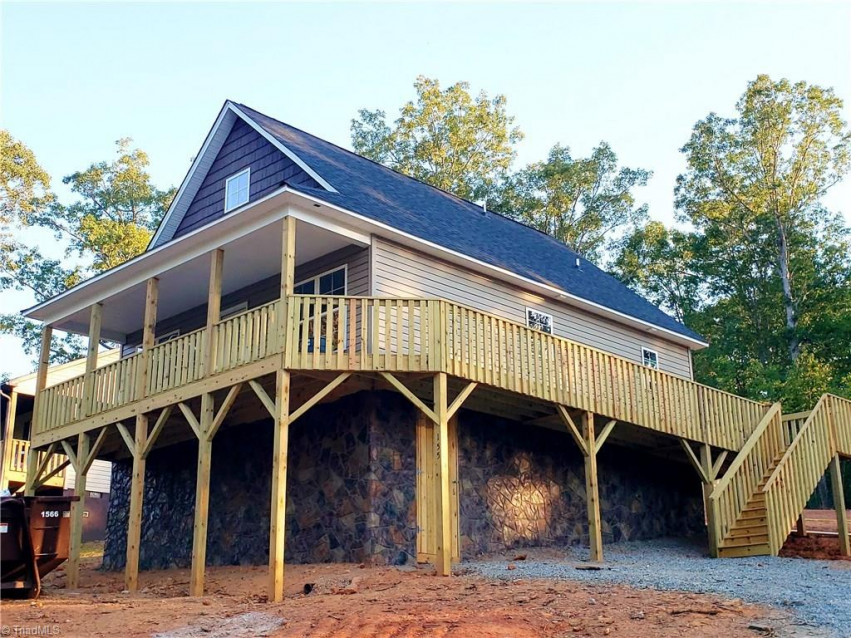 The Wish List
One of the things Jordan and Amy loved most about living in Portland was that they felt close to nature and it offered an active outdoor lifestyle. They wanted to find something with an "outdoors" feeling. They also wanted either new construction or something that did not need updating, to better suit their growing family as they recently had their first baby. They did not mind having a long commute to work so that helped broaden their search area.

The Results
Jordan and Amy looked all over the Triad, and ended up really liking the High Rock Lake area in Lexington. It is a beautiful lake with gorgeous surroundings. They were excited about the idea of living near the lake with nature trails where they could hike, swim, kayak, etc. Yes, it would be a longer commute to Jordan's job, but they didn't mind the drive.
We helped them find the perfect house near the lake that offered them everything they wanted. It was new construction, so they would not have to do any updating or improvements which was great considering they had a new baby to keep them busy.

Congratulations Jordan and Amy!