Downsizing
Hal and Karen loved their downsized townhome on Tower Rd, but decided they could use more space as their lifestyle needs evolved. Significant updates had been made to this home, and the amount of updates actually put them way over the market for their subdivision. The three big challenges were pricing, finding the ideal home, and timing.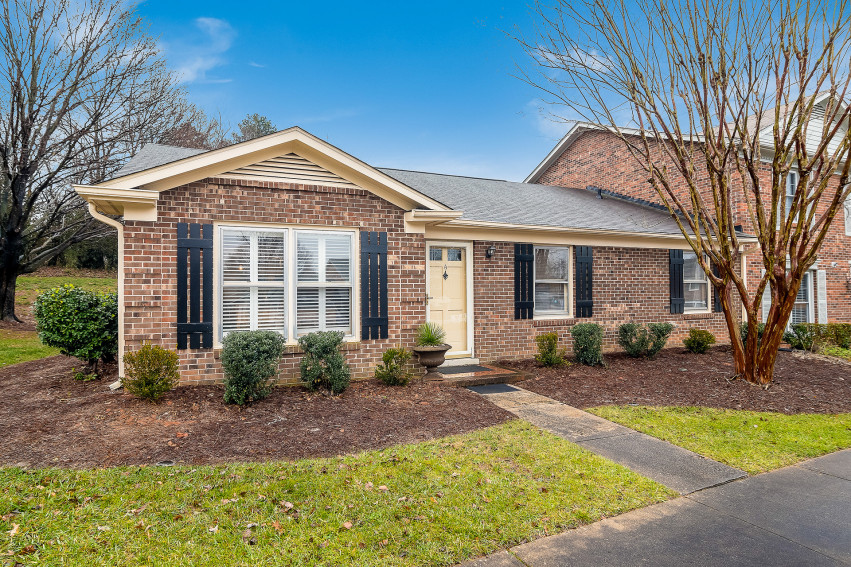 Pricing
Pricing this home was a big challenge because the significant amount of updates put them way over the market in their subdivision. Would buyers be willing to pay top dollar and would the home appraise? Although it's risky to price a home high at the top of the market, when this home hit the market, we immediately began receiving showing requests. Within 2 days, we began receiving multiple offers to purchase. The home went under contract for 7% above the list price! As exciting as this was, they were nervous about whether the appraisal would be approved. Amazingly, the appraisal came back successful!
Finding the Ideal Home
Finding the perfect home was challenging because Hal and Karen had very specific criteria for what they were looking for, and the townhome inventory is very low in our market. Karen wanted space where she could set up an art studio, and Hal wanted a nice home office because he works from home. They wanted to be on a golf course if possible with a good view, open floor plan, good NW Greensboro location, and of course with the master bedroom on main level. We finally found a townhome in NW Greensboro on a golf course that was perfect for their needs.
Successful Timing
They found a larger townhome in the Cardinal area and fell in love with it immediately. The final challenge would be trying to pull it all together with perfect timing. Hal and Karen decided they wanted to remodel the master bath before moving in, so we negotiated the contract dates so that they could close on the new townhome, remodel the master bath, and then close on their old townhome and move into the newly remodeled home. This prevented them from having to move twice.
Congratulations Hal and Karen!