1. Historic Gate City Trolley Tour

When: Fri, Jan 22 at 10:30am and 1:00pm

Where: Departs from the History Museum next to LeBauer Park in Downtown Greensboro

Enjoy some time with us on this comprehensive history tour aboard a classy, sassy, and comfortable Trolley. Whether you were raised in Greensboro or are visiting from afar, or even just passing thru, this is a great way to see the sights and hear the tales thru decades of popular landmarks, architecture, and history galore! These departures are on Mon/Wed/Fri @ 10:30am and 1:00pm. Downtown Greensboro local Trolley Tours occur with the comforts of air-conditioning, cushioned seats, an on-board Guide, and a stellar courteous Driver.
Tickets must be purchased online in advance, or by calling 336-722-7777. Neither bathrooms nor seatbelts are available on the Trolley. Beverages welcome but no glass or alcohol please. This tour can accommodate maximum of 8 passengers to practice social distancing aboard our Trolley. Also available for families, neighbors, etc most "anytime".
NOTE: This tour requires a minimum of four passengers to run. Please book your desired party size (recruit friends/family), and we will reach out within 24 hours of the start time to let you know if the minimum has not been reached for a refund or to reschedule.

2. Footgolf at Gillespie Golf Course
When: Sat, Jan 23, 1:00-3:00pm

Where: Gillespie Golf Course, 306 E Florida St, Greensboro, NC

Gillespie Golf Course is now offering this golf-soccer hybrid: footgolf. Must call to reserve your tee time for one of the three opportunities to play at Gillespie Golf Course, December 12, January 23, and February 13. Call the Gillespie Golf Course to schedule your tee time now at 336-373-5850. Play is $7 per person, free for kids under 7, and open to all levels. Ball rentals available.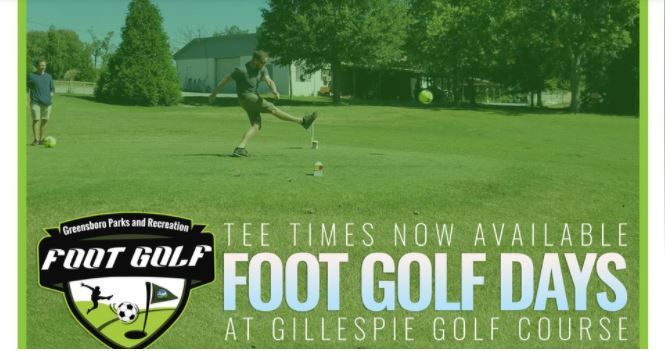 3. Porch-a-Palooza

When: Fri, Jan 22 at 6:30pm

Where: AR Workshop, 1603 Battleground Ave, Suite F, Greensboro, NC
Your porch called. It said "it's time to change it up!"
Join us at AR Workshop for a DIY class to make our Porch Projects. Choose to make a Porch Sign, Round Door Hanger, or make a combination of a Door Mat with your Porch Sign or Round Door Hanger! In the workshop, you will have the opportunity to customize your project with your choice of designer paints and (non-toxic!) stain colors.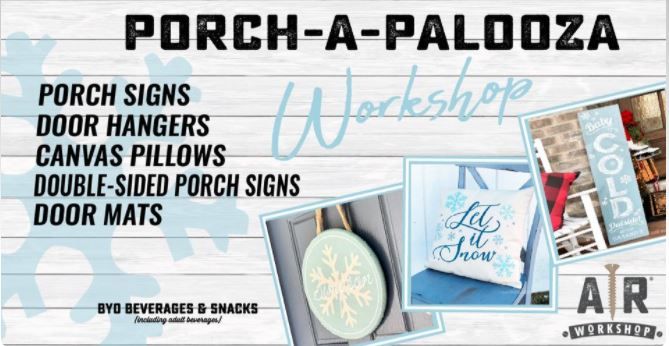 4. Piedmont Winterfest

When: Fri, Dec 4 - Jan 31, 4:00 - 9:00pm

Where: 123 W Lewis St, Greensboro, NC

Piedmont Winterfest's 2020-21 Season begins Nov. 20th!
Piedmont Winterfest at South End outdoor ice skating, curling, and winter fun- all in Downtown Greensboro!
Reserve your skate time at https://www.piedmontwinterfest.com/

5. Sunday Yoga at Natty's Downtown

When: Sun, Jan 23, 10:00-11:00am

Where: Natty Greene's, 345 S Elm St, Greensboro, NC

Join us Downtown for Sunday Morning Flow.
This is a free class, but tickets must be reserved in advance!
Before class there are a few things we need to go over:
Class starts at 10am and is currently held in our private event space on the 3rd floor of Natty Greene's Downtown.
Please BYO mat or towel + Facial Mask / Covering
We can't wait to have you with us on Sunday!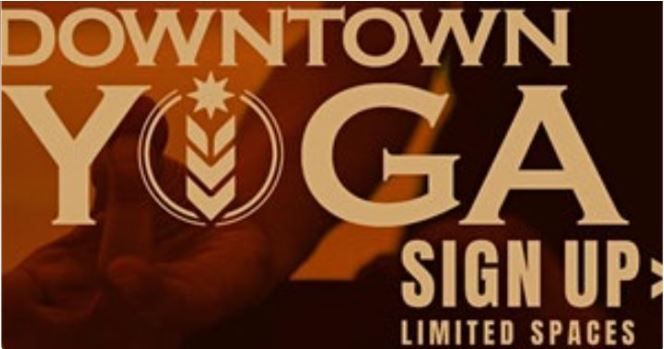 6. NCModernist Trickle Tour

When: Sat, Jan 23, 9:00am - 4:00pm

Where: 117 W Keeling Rd, Greensboro, NC

Showhomes was honored to stage this stunning historic mid-century modern home!
NCModernist will be hosting a Trickle Tour to feature The 1958 Thomas E. and Betty Gail Sikes, Jr. House.
Designed by Jaroslav (JJ) Kabatnik.
Tickets sales end Friday, January 22 at Noon EST.
7. Swinging Saturday

When: Sat, Jan 23, 3:00-5:00pm

Where: NC Baseball Academy, 1137 Pleasant Ridge Rd, Greensboro, NC

Hit as many rounds as you want in NCBA's pitching machines for $5 this Saturday from 3:00-5:00!
Baseball pitching machines:
40 mph
50 mph
60 mph
70 mph
90 mph
Softball pitching machines:
40 mph fastpitch
50 mph fastpitch
slowpitch softball x2
Masks and Helmets required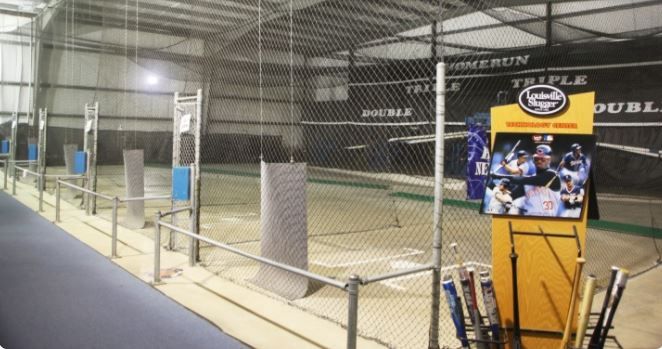 8. Curious Little Polar Bears Online Paint Night

When: Fri, Jan 22, 8:00-10:30pm

Where: Online Event by Artistic Chris

Join me for this free Paint night! These cute and curious little polar bears enjoy looking at the world in wonder! All ages welcome! Here is a complete supply list. 11x14 canvas or wood or multimedia paper, blow dryer, paper plate, napkins, cup for water. 1/2 flat brush, small flat brush, small detail brush. Acrylic paint colours needed: Black, white, brown, ocean breeze (aqua), bright blue. As always any colours are welcome.
If you love this paint night and would like to leave a tip here are a couple ways.. you can send an etransfer or paypal with [email protected] or credit card with this link https://checkout.square.site/.../XHCRH5FX3GZEUABWFBFLUPPB
Thank you so much!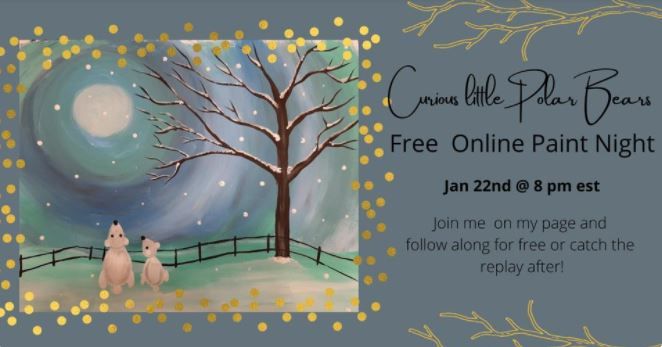 View Open Houses For This Weekend
Whether you're looking to buy or just need some inspiration, here is our comprehensive open house list!
View

Real Estate Keeps Moving Forward
During these uncertain times, we remain committed to helping our clients accomplish their real estate goals while also doing our part to keep clients, friends, family, and the community safe.
These are just a few of the ways we plan to keep moving forward...
✅ Digital Market Evaluations
✅ Electronic signatures via DocuSign
✅ Paperless - all documents emailed
✅ Social distancing guidelines are followed
✅ Virtual showings available via ZOOM *
✅ Seller and buyer pre-screening questionnaires for all showings *
✅ Recommended protocol provided to sellers and buyers for safe showings
✅ Remote meetings via ZOOM available for the complete home buying or selling process *
* Option available where applicable